About Prado Museum Madrid
The Museo Nacional del Prado or Prado Museum, with its extensive catalog of artworks is one of the most visited attractions in Madrid. More than 3 million visitors flock to this museum to witness numerous Renaissance and Baroque masterpieces. Spread across four floors, the Prado Museum Madrid is home to more than 7,500 paintings, 8,000 drawings, and 1000 sculptures. 
History
The 18th-century Neoclassical building that houses the Prado Museum Madrid was the brainchild of the famous architect Juan de Villanueva. However, it was originally meant to house the Natural History Cabinet. It was King Charles III's grandson, King Ferdinand VII who made the decision to transfer it into the Royal Museum, later renamed the National Museum of Paintings and Sculptures. 
The Museo Nacional del Prado first opened its doors to the public in 1819. Its catalog at that time included only 311 paintings. It was only in the 16th century, under the rule of Charles V that its collection started to grow. At present, the Prado Museum Madrid is home to more than 7,500 paintings including Francisco Goya's La Maja Desnuda, Raphael's The Cardinal, and Titian's Venus and Adonis.
History of Prado Museum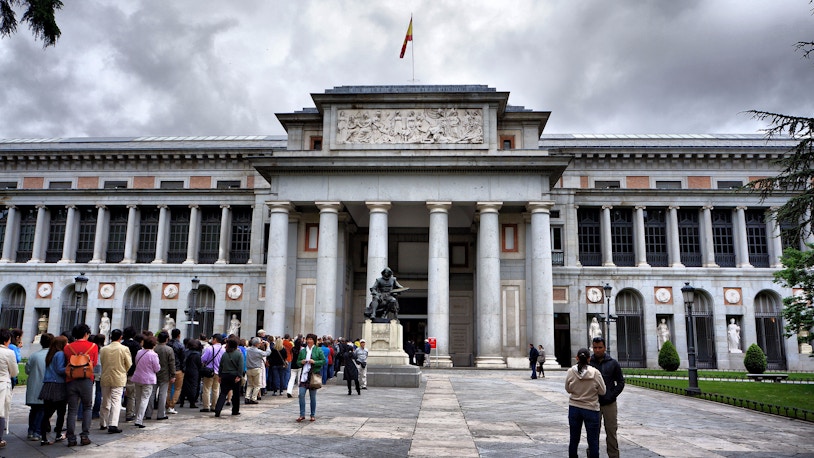 Architecture
It was in 1819 that the Prado Museum Madrid replaced the Natural History Cabinet. Over the years, the building underwent numerous expansions to accommodate its growing collection of artworks. 
In 2007, architect Rafael Moneo designed a new building near the Jerónimos cloister, which is considered to be the most important expansion in the museum's history. Currently, the Prado Museum Madrid is made up of several buildings - the Villanueva building, the Jerónimos Cloister, the Casón del Buen Retiro, the administrative building, and the Hall of Kingdoms.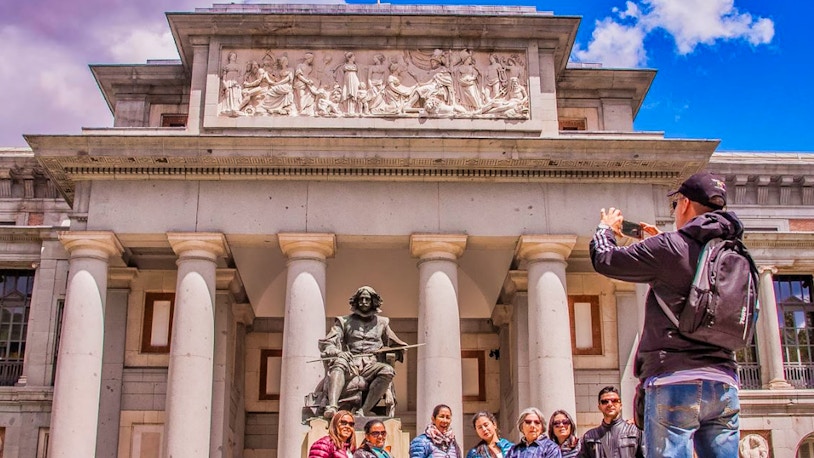 Programs & Activities
Prado Museum Madrid has always placed importance on learning and education. For the same reason, it runs numerous activities, internships, programs, and projects for children, youngsters, and adults.